Auto insurers paid nearly $185 billion in claims in 2019. What's missing from that statistic is how much wasn't covered and instead became losses for consumers. Which policy you choose can make a difference. When choosing a car insurance policy, it's important to consider cost and the insurer's ratings. But you also need to weigh your coverage options. The best car insurance is the policy that brings protection where you need it most.
Compare Insurance Rates
Ensure you are getting the best rate for your insurance. Compare quotes from the top insurance companies.
Not every car insurance company is a perfect fit
You wouldn't buy a dump truck to do your weekly grocery shopping. You wouldn't use twine as a rock-climbing rope. There's a proper tool for every job, and that's especially true of insurance companies and auto policies. However, the distinction can be more subtle when discussing car insurance. You'll want to match your insurer to your needs.
In some cases, brand name insurance providers we all know can fall short in coverage for specific risks. In other cases, some may have much higher rates than competitors. It's not that these insurers are a bad choice. Instead, it's that they may not be the best fit for what you need right now. At some point in the future, though, the same insurers might fit your needs perfectly.
For example, some well-known insurers prioritize experienced drivers with lower risk profiles. This target customer might suggest that married people who own their homes and have good credit get better rates.
But what if you're single or a new driver or working to mend some prior credit mishaps? You may need to choose a different insurer—for now.
Car insurance rates reflect risk, but they also reflect an insurance company's appetite for customers who fit a particular risk profile. Our risk profiles often change over time, though. Inexperienced drivers become seasoned motorists over time. Renters might become homeowners, often earning multi-policy discounts as well as better rates.
If an insurer's rates are higher than others, it may simply suggest a mismatch based on your current profile. Don't scratch that insurer off your list forever. The same insurer might be a perfect fit for your needs at another point in your life.
Identify your coverage priorities
GEICO and Progressive grew auto premiums in 2020 faster than all other insurers. State Farm, however, still ranks as the largest auto insurer by market share in the U.S. That may change in the future. It may not. What it does underscore, however, is that many consumers have moved to a direct-to-consumer purchase. GEICO and Progressive agents are scarce compared to State Farm, which has the largest agency network in the country. We do business in different ways, and what works for you may not work for your neighbor.
Choose your priorities. Buying online or by phone can lead to savings, although some consumers prefer the personalized service of working with a local agent. The same concept applies to your auto coverage in general. A no-frills policy can cost less while still meeting state insurance requirements. But for many households, a basic policy may not provide enough protection.
Often, price becomes a focal point for insurance shoppers. Price is only part of the equation, though. For some, claim service is a higher priority. Other drivers may look for extras, like full replacement cost coverage for new cars. Amica offers this option. Other insurers don't but may have lower premiums.
Going into the insurance buying process without knowing your priorities can be like going grocery shopping when you're hungry. You might be surprised to find out what you've purchased when you get home. You might even have to go back to the store with a list of things you forgot to buy.
How to compare rates and find an affordable car insurance policy
You can compare rates online with many sites. However, this approach has its advantages and disadvantages. Sites that allow real-time quotes may not always be accurate. Often, small details can mean a change in rates (up or down), making the initial quote less useful.
As an alternative, some sites collect some basic information from you and then pass this information to local agents. The agents begin working on the basic quote and fine-tune the quote once they can speak with you to confirm your coverage needs.
The first option lets you compare quotes quickly. Hence, the appeal. But you may sacrifice accuracy. The second option allows for more accurate quotes. The tradeoff is that you may speak with several agents during the process.
Online vs. Agency quotes
Although many consumers are moving toward direct-to-consumer purchases, speaking with a local agent has its benefits. Most of us have a basic understanding of how insurance works. However, an agent can point out areas where we may have gaps in coverage and areas where we may be over-insured.
By comparison, an online portal might let you purchase coverage without discussion. Just provide your details, check a few boxes, and make a first premium payment. This structure, while convenient, might not offer the best way to protect your family. Important coverage options can be missed. In addition, default coverage limits and deductibles may not be optimal. These choices often benefit from discussion and focused review.
Independent agent vs. captive agent
If you choose to work with an agent, either in person or by phone/email, it's helpful to understand the 2 types of agents. Captive agents represent one insurer. For example, State Farm and Allstate use captive agents. While a captive agent may not be able to provide quotes from multiple insurers, a captive agent may have a more detailed understanding of the policies they do offer.
By comparison, an independent agent works with more than one insurance company. However, an independent agent can't provide quotes from every insurance company. Often, independent agencies work with 5 to 10 insurers. This structure provides more options but does not offer access to every insurance company.
Agent vs. Broker
It's also helpful to understand the distinction between agents and brokers. Your insurance agent can work with you closely to find the coverage you need. But legally, an insurance agent represents the insurer. By contrast, an insurance broker represents the consumer.
Typically, insurance agents & brokers are compensated differently as well, with brokers often accepting a fee for writing coverage. Agents, however, do not receive a fee. Instead, agents are paid by the insurer when you purchase or renew your policy.
Brokers may be a better fit for people who have specialized coverage needs and understand their insurance options well. For example, a business shopping for commercial insurance might find value in working with a broker.
Top-rated car insurance providers by customer claims satisfaction
Each year, J.D. Power publishes the results of the company's annual survey of insurance customers. The company's auto claims study uses a 1,000-point scale to rate insurers based on overall auto claims satisfaction.
Compare Insurance Rates
Ensure you are getting the best rate for your insurance. Compare quotes from the top insurance companies.
For 2020, NJM Insurance tops the list with a score of 909 out of 1,000. Several other regional insurers also made the list. For example, NJM Insurance is an NJ-based insurer. But the company does not offer coverage in all states.
For the purposes of comparison, we'll look at the leading national car insurance providers.
Amica (907 out of 1000)
Based out of Rhode Island, Amica may be one of the best nationwide insurance companies, although it's not as well-known as some competitors. Amica is also the oldest mutual auto insurance company in the nation. Policyholders (rather than stockholders) own a mutual insurer.
The company is known throughout the industry for its world-class service and policy extras. But J.D. Power's survey focuses on claims satisfaction. Amica scored first among national insurers and second overall, bested only by NJM insurance.
Insurance types:
Car insurance
Homeowners and condo insurance
Renters insurance
Flood insurance
Life insurance
Motorcycle insurance
Marine and watercraft
Small business insurance
Umbrella insurance
Drivers enjoy a wide range of discounts with Amica, ranging from loyalty discounts to bundling discounts for buying multiple policy types. Save more if you combine car insurance with home or condo insurance, renters insurance, life insurance, or an umbrella policy.
One of Amica's unique features comes as part of its Platinum Choice Auto package. If you buy a new car and have Amica's premium package, Amica provides enough coverage to replace the vehicle. With most insurers, drivers can discover a gap in coverage due to rapid depreciation. Amica has you (fully) covered, and you can even add the option to Amica's standard car insurance policy.
Amica sells insurance directly to consumers and does not use agents.
The Hartford (888 out of 1000)
Named after its home city in Connecticut, The Hartford sells car insurance, home insurance, business insurance, and more. And as one of the leading small business insurance providers, The Hartford makes a logical choice if you need commercial auto insurance.
For personal auto insurance, The Hartford offers car insurance for everyday vehicles as well as classic cars and RVs. A long-standing partnership with AARP brings excellent rates and exclusive rewards for AARP members.
Similar to Amica, The Hartford offers full replacement value coverage if an accident totals your new vehicle. You'll also enjoy a full range of coverage limits so you can match your liability coverage to your needs. A full range of deductible options lets you choose How much or how little risk you are willing to accept. Higher deductibles often lead to lower premiums.
In many states, accident forgiveness helps keep premiums in check after a claim. And a disappearing deductible helps reduce your out-of-pocket costs the longer you remain accident-free.
With The Hartford, you can save up to 5% on your auto policy by bundling with your home, condo, or renters policy. Better still, the discount goes both ways, bringing savings of up to 20% on your home or renters insurance with The Hartford.
The Hartford sells coverage through AARP and the insurer's network of independent agents.
State Farm (881 out of 1000)
Still the largest car insurance provider in the nation, State Farm is also among the highest-rated companies in J.D. Power's auto insurance overall claims satisfaction study.
We all secretly hope we never need our car insurance. But if the unexpected happens, State Farm offers several ways to place a claim. Many policyholders choose to file a claim using their local agent, but you can also file a claim by phone or through the company's app for Android and iOS. Claims made through the app or online may be the most convenient. You can also track your claim, select a repair shop, upload documents, or even choose a rental car.
State Farm owes at least part of its success to its vast agent network. No insurer offers more storefronts, placing local agents in or near most communities. But part of the company's popularity can also be attributed to its wide breadth of products. State Farm is a leader in personal insurance but provides coverage for many small businesses.
Insure your business, side hustle, or even your rideshare business. Add seamless coverage for Uber or Lyft with State Farm's affordable rideshare car insurance options.
State Farm sells coverage through its nationwide network of State Farm agents.
Allstate (876 out of 1000)
Many of today's insurers have been around longer than you might realize. For example, Illinois-based Allstate started its business in 1931. Now, Allstate services over 16 million customers nationwide.
Much like other top-rated insurers, Allstate offers several ways to place and manage your claim. You can place a claim online, by phone, or through Allstate's mobile app. You can also place a claim with your local Allstate agent. Most areas of the country have a local office. Allstate boasts the second-largest nationwide agent network, second only to State Farm.
Innovation makes Allstate worth a closer look when shopping for car insurance. Allstate was among the first companies to offer telematics-based discounts, which use devices to measure driving habits, trimming premiums for safe drivers.
Now, Allstate offers an innovative way for low-mileage drivers to save money. With Allstate's Milewise pay-per-mile car insurance, you'll pay a low daily base rate with an affordable price-per-mile rate. The less you drive, the more you'll save. The company advertises savings of up to 72% per year for drivers who travel less than a thousand miles per year. But savings begin for drivers who drive as much as 10,000 miles per year. On average, we drive about 13,500 miles per year.
Allstate sells insurance through its nationwide network of Allstate agents.
Nationwide (876 out of 1000)
Another insurer leveraging technology to bring lower rates, Nationwide Insurance, offers safe driving discounts of up to 40% with SmartRide. The nearly 100-year-old insurer also provides a per-per-mile policy that works well for telecommuting, stay-at-home parents, retirees, or home-based entrepreneurs.
Nationwide offers business and personal insurance, making the Ohio-based company a solid choice for drivers, homeowners, and business owners. Save with multi-policy discounts, multi-vehicle discounts, safe-driver discounts, and accident-free discounts. Nationwide also offers accident forgiveness. This policy option helps keep car insurance rates in check if you have to make a claim.
With Nationwide Insurance, you can also earn $100 off your deductible each year you remain accident-free, up to a total possible savings of $500. On average, we have an auto accident about once every 18 years. Hopefully, we can beat that statistic, but it's good to know there's a way to save in the event of a driving mishap.
Nationwide insurance sells coverage through local independent agents.
Farmers (872 out of 1000)
MetLife also performed well in J.D. Power's survey (886 out of 1000). The Farmers Insurance Group acquired MetLife's auto and home insurance business. But Farmers also scored among the top insurers on its own.
Many people don't realize that Farmers is a group of companies. The Farmers Insurance Group includes Farmers Insurance, of course. But it also includes other large insurers such as 21st Century Insurance, a well-respected car insurance company in its own right, as well as several specialty insurers.
In a market that seems to be moving toward online sales, Farmers keeps the tradition of local agents alive, giving you the option of in-person support or online account policy management.
Enjoy a wide range of policy options, including:
New car replacement coverage
OEM factory replacement parts
Accident forgiveness
Rideshare insurance for Uber/Lyft
Zero deductible glass coverage
Farmers Insurance also offers coverage for classic or collectible automobiles, bringing full coverage options for difficult-to-replace vehicles that don't depreciate like standard vehicles.
Safe drivers can save with Signal, a smartphone app from Farmers that monitors driving habits and vehicle usage, rewarding careful drivers with lower premiums.
Farmers sells insurance through local Farmers Insurance agents.
USAA (890 out of 1000)
USAA often remains ins a class of its own. In part, this is because the insurer supports military members and their families. However, the family members of existing members are also eligible for USAA insurance and financial services, expanding the reach of this Texas-based insurer.
USAA customers know the company for its extras and outstanding service. Manage your policy online or with the USAA mobile app, or work with one of USAA's award-winning service representatives.
Bundle your car insurance with other insurance types to save more or expand your protection. USAA offers the following insurance types:
Car insurance
Motorcycle insurance
Commercial auto insurance
Classic car insurance
Boat insurance
Home and renters insurance
Mobile home insurance
Flood Insurance
Life insurance
Medical insurance
And more
USAA sells coverage directly to military members and their families. This insurer does not use local agents.
Why you may want to choose a local car insurance company instead
National insurers get all the headlines, but for some drivers, a local solution may be better.
For example, these regional insurers scored as high or higher than many national insurers:
NJM Insurance (909 out of 1000): NJM Insurance sells business and personal insurance through its regional network of independent agents.
Auto-Owners Insurance (890 out of 1000): Auto-Owners Insurance sells car insurance coverage through its 26-state region using hand-picked independent insurance agents.
Erie Insurance (880 out of 1000): Erie is the 12th largest auto insurer in the U.S., but they don't sell coverage everywhere. You can purchase coverage through Erie's regional network of 13,000 independent agents.
J.D. Power also publishes a list of regional car insurance providers, ranking customer satisfaction in 5 key performance areas for each region:
Billing process and policy information
Claims
Interaction
Policy offerings
Price
For example, Wawanesa took top honors for California. But you can't buy a Wawanesa policy in eastern states. The best car insurance providers may be in your own backyard—but may also escape notice in a national comparison.
Types of car insurance coverage to consider
Claims handling and customer service can set an insurer apart from the pack. Price and policy extras can also be a deciding factor. But in many ways, auto insurance policies are largely similar to each other.
Building the best car insurance policy can come down to understanding your coverage options and investing your premiums wisely.
Liability only
Nearly all states require liability insurance. Auto liability coverage pays for injuries caused to others and damage caused to the property of others. Minimum requirements vary by state.
Liability-only coverage can be a good choice for people with older that have depreciated significantly.
Medical coverage
Most states also require some type of medical coverage on a car insurance policy. MedPay is one option, providing a simple solution with a fixed coverage amount to help pay for injuries to you or your passengers. Some states offer personal injury protection (PIP), which expands medical coverage to include some related expenses such as lost wages.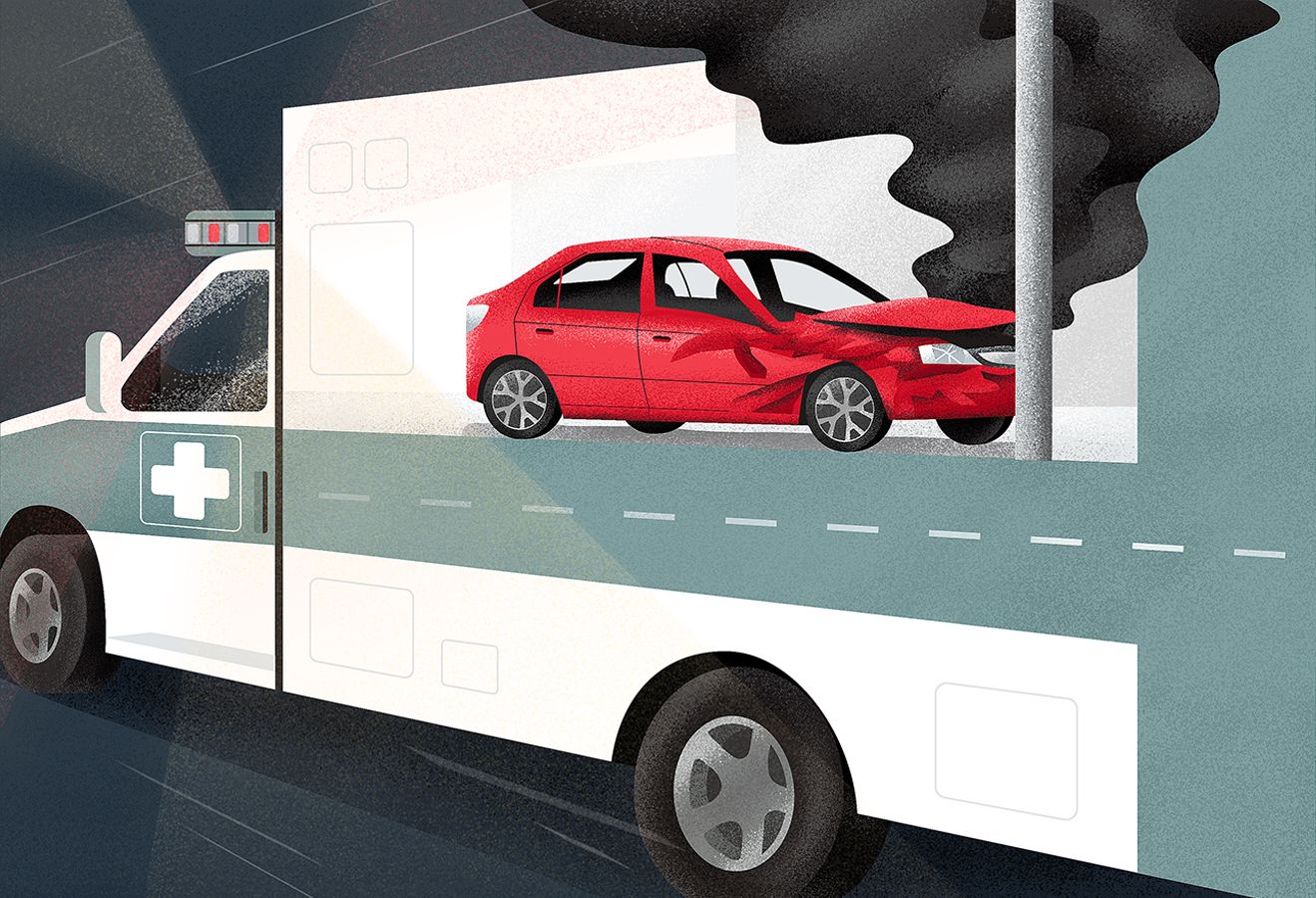 Full coverage car insurance
If your car's value is still measured in thousands of dollars, you may want to consider full coverage insurance for your vehicle. Full coverage includes liability coverage but also brings protection for collisions and comprehensive coverage, which protects against theft, fires, and damage caused by reasons other than collision.
Business use
If you use your vehicle for business, you may need additional coverage on your policy. Common cases where a personal car insurance policy won't provide coverage include:
Product delivery
Food delivery
Carrying passengers for a fare
Collectible or classic car insurance
Collectible cars and classic automobiles don't depreciate the same way standard automobiles can drop in value. A car insurance policy that offers stated value or agreed value coverage can help protect your garage beauty for its full value. Many policies also offer extras, such as help sourcing hard-to-find parts or road service to get you back on the road.
Why financial strength matters
The average new car cost about $40,000. A $40,000 claim for a totaled car that just left the lot won't break an insurer—although it could be devastating to most households. However, a more pressing concern—and why financial strength matters—is protection for more significant, more widespread events.
For example, the east coast and gulf coast are famous for hurricanes. Even a smaller coastal storm can lead to thousands of claims in the affected area. More significant storms increase the risk of claims and can push a weaker insurer past the brink. Claims service can suffer, and in the worst case, insurers may even fail because so many claims happen at once.
Look to trusted rating agencies to find information on financial strength. Some rating agencies only make searchable ratings available to paid subscribers. However, insurers typically publish this information on their own website. Try a search in your favorite search engine for financial ratings for the car insurance provider you're considering.
National Association of Insurance Commissioners (NAIC)
Each state governs insurance rules within its borders, and each state appoints its own insurance commissioner. Nationally, these state-level commissioners come together to form the NAIC.
You can look up NAIC information on insurers, including:
Insurance complaints
Complaint trends
Financial overview
Licensing
Web site and contact information
Insurer complaint data requires some context, such as market share relative to the number of complaints. But the NAIC website can be a valuable tool to find additional information about a particular insurer in our state.
Insurers often operate under different corporations in different states. When using the NAIC website, be sure you selected the right car insurance company.
Where to invest your car insurance premiums for better protection
Part of choosing the best car insurance comes down to which coverage you select for your policy. Coverage limits also play a significant role.
Liability coverage
Your auto insurance policy provides liability insurance that pays for injuries caused to others. Your policy also pays for damage caused to the property of others. However, the minimum required limits in most states (and perhaps all) are lower than many households should carry.
For example, in New Jersey, the minimum car insurance liability limit for property damage is only $5,000. For bodily injury liability, the single person limit is only $15,000. It doesn't take much imagination to see how an accident could lead to liability higher than these amounts. If your liability exceeds your coverage limit, you have to pay the difference. This situation can force the sale of assets or even threaten future earnings.
Fortunately, you can purchase higher coverage limits. In effect, you can customize your policy to meet your needs.
Many agents and insurers recommend the following coverage limits:
$100,000 bodily injury liability per person
$300,000 bodily injury liability per accident
$100,000 property damage per accident
You can even add additional liability coverage through an umbrella policy that expands coverage limits for both your car insurance and home insurance policies.
Full coverage
If you have a loan or lease your car, the lender probably requires you to carry full coverage. You'll need liability insurance combined with collision and comprehensive coverage. But full coverage benefits cars even after you've paid off the loan. Your vehicle may still be worth thousands of dollars. Full coverage car insurance can pay to repair your vehicle for covered damage. If the repair costs approach the car's insured value, the insurer pays for you for the car.
Accidents happen. Full coverage can help you get started again.
Replacement cost coverage
A growing number of insurers now offer replacement cost coverage for new cars. Vehicles often suffer the most significant amount of depreciation during the first years of ownership. A standard car insurance policy starts reducing the car's insured value immediately, tracking the real-world value of the vehicle. With replacement cost coverage, your policy pays you enough to replace the car with a new car if you suffer a total loss. Without this coverage, new car owners can discover a costly gap in coverage between the car's insured value and the loan balance.
Replacement cost coverage terms vary by insurer. Some offer full protection for a year, while others extend protection to 2 years. Mileage restrictions may also apply.
In certain situations, replacement cost coverage can offer a viable alternative to gap insurance, a loan product sold by auto lenders and some insurers.
Accident forgiveness
Many insurers offer accident forgiveness, but you may have to pay for this policy feature. With accident forgiveness, your rates won't increase if you have an accident. Although you'll pay a bit more, this feature may be worth the price because it smooths out premium costs.
Forbes reports that drivers with a clean driving record see an average car insurance increase of 41% following an at-fault accident.
Choosing the best car insurance
The best coverage for you may not be the best coverage for your relatives or your friends from work. A big part of choosing the right car insurance policy comes down to choosing your priorities first. Some features may not be available from discount carriers. You may have to pay a bit more to protect your family properly. But once you've decided on the coverage and limits you want, you can compare premiums and consider ratings for the insurers that match your needs.