According to AAA, we pay about $1,200 annually for car insurance. Some industry estimates suggest we may be overpaying (collectively) by as much as $37 billion annually. Fortunately, there are several ways to save without sacrificing protection. Here are some tips on how to lower car insurance premiums.
Compare Insurance Rates
Ensure you are getting the best rate for your insurance. Compare quotes from the top insurance companies.
How to save on car insurance costs
You can customize your auto insurance policy to adjust coverage costs. You can also earn discounts. First, we'll discuss common coverage options and how each can affect your rates. For example, if you own an older vehicle, you may not need full coverage insurance.
How coverage choices can change rates
Insurance premiums measure risk, but they also reflect your coverage choices. Lower coverage limits and fewer coverage types can lower premiums. But these choices can also increase the risk for your household.
For example, liability insurance makes up a crucial part of an auto insurance policy. Liability refers to your financial responsibility to others. Most states require a minimum amount of liability insurance to cover this financial responsibility. Lower limits can mean lower rates. But while the savings can be attractive, lower liability limits may not provide enough protection.
Similarly, collision or comprehensive coverage can protect your vehicle against physical damage. If you have a newer car, these coverages make sense. However, for some older cars, these coverages might not offer as much value.
Should you keep collision coverage?
On average, we pay about $360 per year for collision insurance. Collision coverage pays to repair the vehicle if your car is damaged in a collision with another vehicle or a fixed object. Collision insurance can also pay to fix damage caused by a rollover.
But for older vehicles, does keeping collision insurance on your car make sense? Coverage decisions are important choices for each household. And the correct answer can vary from one family to the next—even if they have the same car model.
Consider the math. If the average cost of collision insurance is over $300 per year, you have to compare that amount to the car's value. But you also need to consider the likelihood of an accident.
For example, let's say you have a $500 deductible for collision damage. If your car is worth $1,500, you would have to have an accident within the next 3 years to justify collision coverage costs. During those 3 years, you would pay about $1,000 for coverage (on average), and a total loss claim would pay about $1,000.
However, using the example above, each additional year in which you don't have an accident, you're losing money on coverage. For example, if you paid $350 for your collision coverage went 10 years without an accident, you paid $3500 for coverage that will only pay $1,000 at most.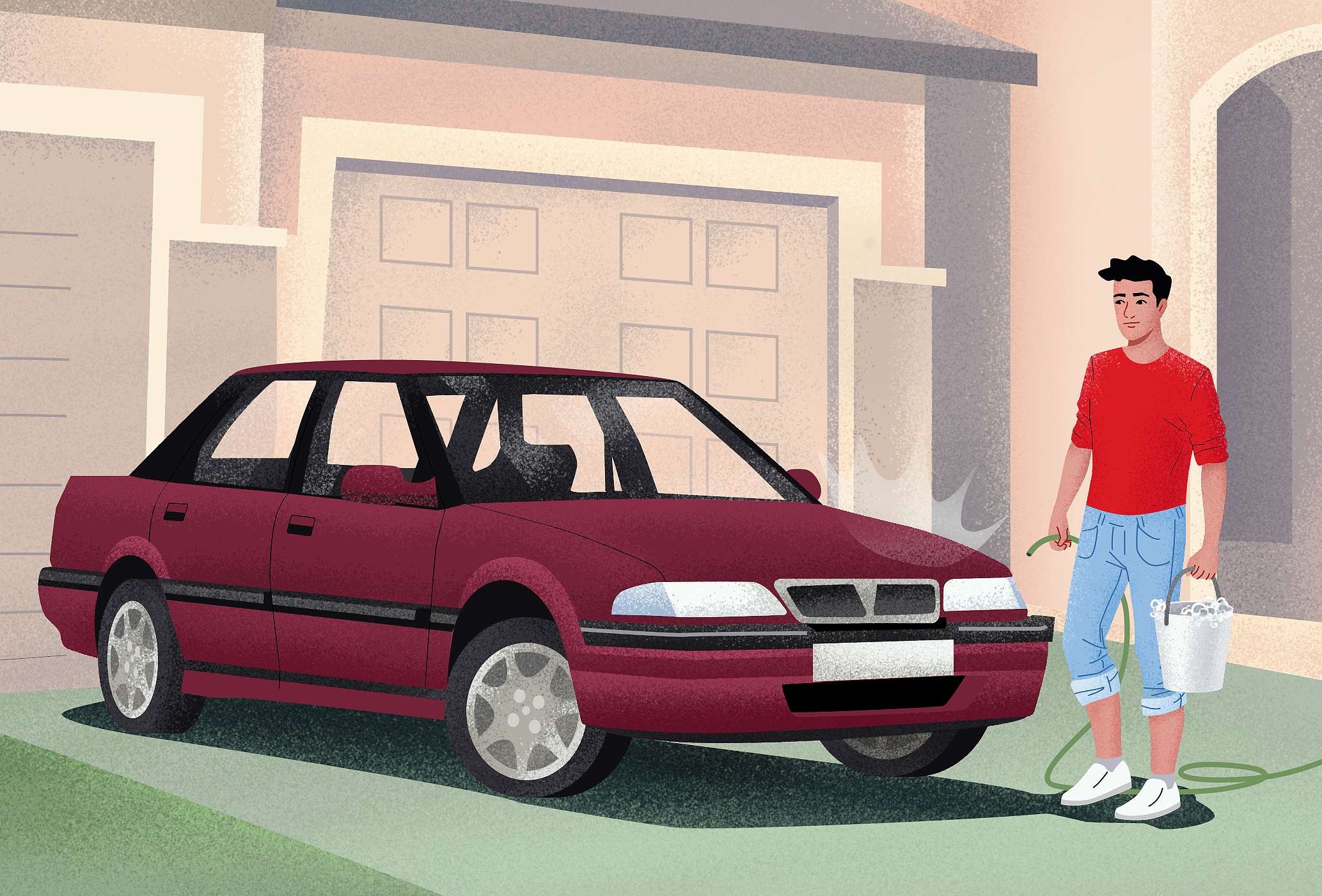 Key numbers to consider include:
The cost of collision insurance for your car: You may pay more or less than the average used in the above example.
Your deductible: The deductible is "deducted" from a claim settlement.
Your car's value: Your car's insured value goes down as your vehicle depreciates.
Collision coverage works for a $10,000 car but might not make sense for a $1,000 car.
Should you keep comprehensive coverage?
Similarly, your comp coverage is optional if you don't have an auto loan and don't lease your car. Comprehensive insurance protects against risks described as "other than collision," such as glass breakage or falling objects.
At about $160 per year on average, comp insurance is less costly than collision coverage, but not everyone benefits from this coverage.
Let's revisit some numbers from the collision example.
Annual cost of comp insurance: $160
Deductible: $500
Car value: $1,500
The odds of experiencing a claim covered by comp insurance are a little over 3 in 100. Specifically, there are 3.25 claims for every 100 earned car years. An "earned car year" represents a full year of coverage for one car.
Assume a 5-year cost of coverage at $800 (5x$160). A $500 deductible reduces the maximum payout for our example car to $1,000. However, a 3.25 frequency rate means we can each expect a claim about once every 30 years. That's $4,800 (30x$160) spent on a coverage that will pay $1,000 max for our example car.
However, some cars are worth much more. When deciding if comp coverage makes sense for you, it's essential to consider your car's value relative to comp insurance costs for your vehicle.
Some households keep comp and collision on their vehicles even when the numbers may not favor the decision. The claim payout can help you get started with another car.
Also, consider your savings position when choosing coverages. Can you afford to replace a car without an insurance payout?
How to lower car insurance: Auto liability insurance
Most states require auto liability insurance. This coverage can pay for injuries caused to others or damage caused to the property of others. You can customize your liability insurance to match your risk. But look to other areas first if you want to lower your auto insurance premiums. The average loss for bodily injury liability is over 4 times as much as the average loss for collision.
Compare Insurance Rates
Ensure you are getting the best rate for your insurance. Compare quotes from the top insurance companies.
Similarly, some states offer (or require) uninsured motorist protection (UM) and underinsured motorist protection (UIM). These coverage types let your policy offer coverage for your losses if you have an accident with an uninsured driver or driver who does not have enough insurance.
Again, there are better ways to save money. Over 12% of drivers across the nation do not have auto insurance, according to estimates. Structure your UM and UIM to comply with state requirements while also protecting your family.
How to lower car insurance: Medical coverage
State rules for medical coverage on your auto policy also vary. Some states require MedPay, a simple way to pay for your auto-related injuries. Other states require personal injury protection, which can expand coverage to include expenses such as lost wages. A third group of states makes coverage optional.
Structure your medical coverage to meet your needs rather than a price point. Also, consider how your auto insurance coverage intersects with your existing health insurance coverage.
How to lower auto insurance using discounts and policy structure
Liability and medical coverage may not be the best places to look for savings. But there are several other ways to save. Some are policy structure discounts, while others reward safe habits.
Here are some common ways to lower car insurance premiums:
Save with multi-car discounts
Many insurance companies offer a discount if you insure more than 1 vehicle with them. If you're combining expenses with a significant other or have a teen getting their licenses, this discount helps make an extra car more affordable.
Buy your homeowners and auto coverage from the same insurer
Most insurers offer an extra discount if you buy your auto and home insurance from them. Often, renters insurance policies can also qualify. Some insurance companies also offer a bundling discount if you purchase life insurance with your auto (or home) insurance.
Bundling discounts can be significant and can sometimes generate discounts on more than one policy. Be sure to ask if your insurer offers discounts for multiple policies.
Maintain safe driving habits
Your auto insurance premiums reflect risk, both for you (and your household) as well as for your area. Even the type of vehicle you drive plays a role in your auto insurance rates. One way to reduce risk is to focus on safe driving habits. Tickets can affect your rates, as can an accident. By driving safely, you reduce the risk for both.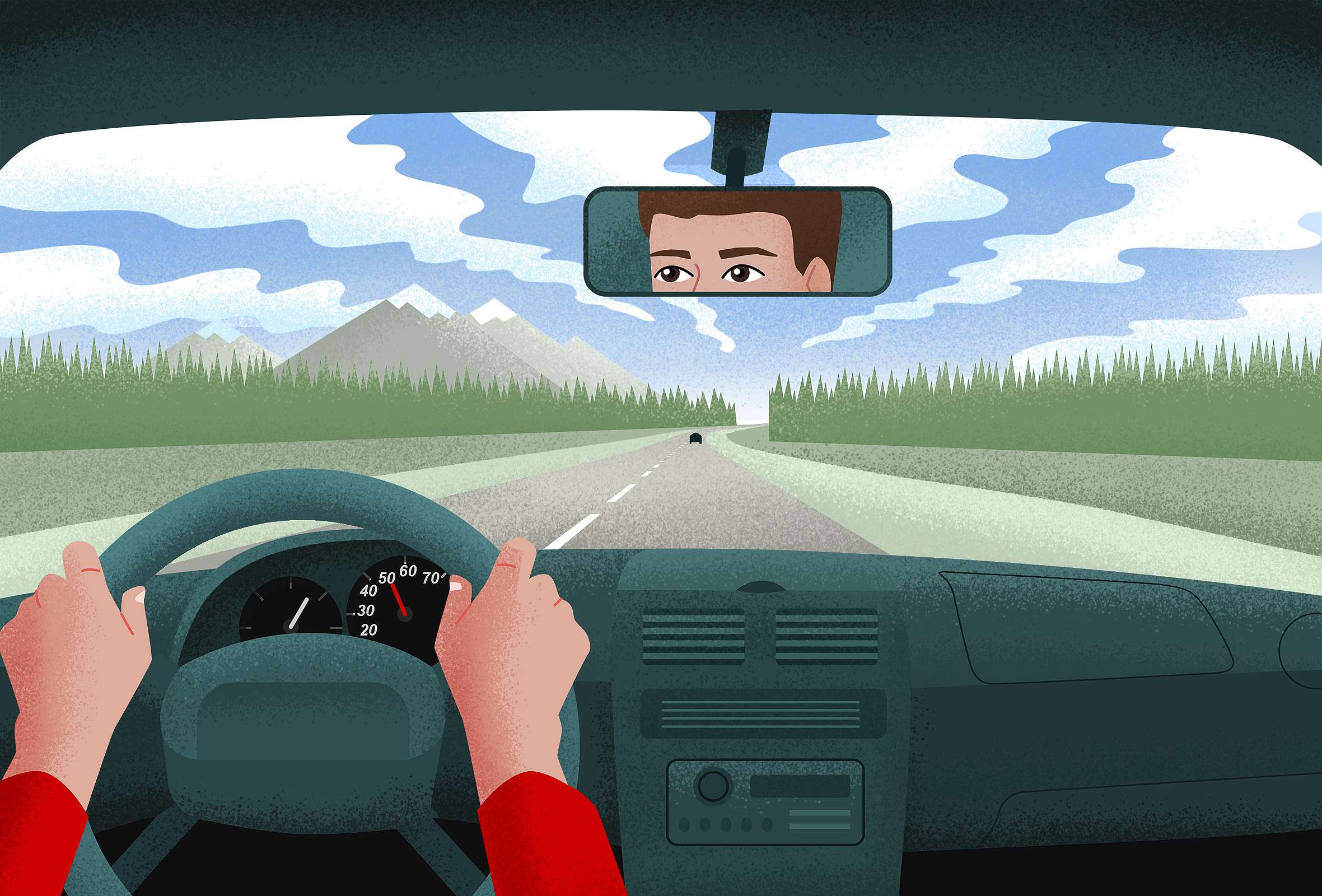 Take a defensive driving course
A defensive driving course teaches safe driving habits but also teaches you how to read the road. Even if you've been driving for decades, you'll pick up a few tips or learn to see some situations from a safety perspective. You'll also earn a discount with many insurers to help lower your auto insurance costs.
Check with your insurance company to see if they offer a defensive driver discount and which courses qualify for the discount.
Reduce coverage on older cars
We discussed collision and comprehensive coverage earlier. For older vehicles, it may make sense to drop one or both of these coverages. Another common strategy is to drop collision coverage for an older car but keep comprehensive coverage. Comp insurance is less expensive and protects against risks like windshield damage. Often, comp insurance offers lower deductibles, so it pairs better with older cars that have lost much of their value.
How to lower car insurance: Consider a higher deductible
In some cases, a higher deductible may be a better choice than dropping physical damage coverage. Because the deductible is the part of the claim you pay, a higher deductible works like a type of self-insurance. Choosing a higher deductible often lowers your auto insurance premiums because you are taking on more financial risk yourself.
However, it's also essential to choose a deductible that fits your budget. Raising a $500 deductible to $2,500 will save you money. But it's also money you'll have to pay if you have a claim. Discuss the savings with your agent or insurer to make an educated decision.
Maintain a good credit record
In some states, credit history can impact insurance rates. Although not all states allow the practice, a spotty credit history can lead to higher rates in much of the country. Insurers often refer to this criterion as an insurance score or a credit-based insurance score, expanding it to include other factors.
To build a stronger credit score, research factors that can affect your credit rating, such as on-time payments.
Take advantage of low mileage discounts
We drive about 15,000 miles per year. But some of us drive much less. Many insurers offer a discount for drivers who don't drive often. For example, State Farm offers a discounted rate for vehicles used fewer than 7,500 miles per year.
Consider usage-based insurance
Low-mileage discounts can help, but a new breed of insurers now offer usage-based insurance. These pay-by-mile providers bring an innovative way to remain compliant with state insurance requirements while keeping costs down. If you drive a lot, however, a standard auto insurance policy may be a better option.
How to lower car insurance: Earn telematics-based discounts
Telematics refers to devices that measure usage and borrows some ideas from usage-based insurance. But telematics devices also measure other driving behaviors, such as speed, hard stops or hard cornering, and time of day.
Insurers may offer mobile apps to measure driving habits or use a device that connects to your car. For example, USAA, an insurer that services military families nationwide, offers a discount of up to 30% for good drivers who use the company's telematics device.
Good student discounts
Young drivers can be among the costliest to insure. But many insurance companies offer an additional discount for good students. If your student maintains A's and B's, you can earn a discount with some insurers. Other helpful discounts for young drivers include behind-the-wheel training or student-away-from-home discounts for college students.
Keep an eye on policy add-ons
Extra policy features can serve a useful purpose. But at some point, these extras may lose their value. For example, gap insurance has no value to you when you've paid down your auto loan to the point where you have equity.
Check your policy to see if you still have or need these add-on options:
Gap insurance
Roadside assistance
Rental reimbursement
How to lower car insurance: Shop around
Often you can save by switching insurance companies. The savings might be due to different rating factors. For example, some insurers may offer rates that favor families. The savings might also be due, in part, to "welcome discounts" that trim insurance costs for new customers. Be aware that welcome discounts usually diminish over time.
Compare auto insurance quotes from leading providers. Find out how much you can save.
Whether you're switching insurers or staying put, review your coverage with an experienced agent. Your agent can show you how to lower your car insurance costs without sacrificing protection in many cases. An agent can also help you identify risks you may have missed. Fortunately, technology now makes expert guidance more accessible than ever.