Rates vary by state but the average car insurance cost in the US reached just over $1,200 annually in 2020, according to the Insurance Information Institute and AAA. However, the National Association of Insurance Commissioners reports an average car insurance cost of about $1,056.
Compare Insurance Rates
Ensure you are getting the best rate for your insurance. Compare quotes from the top insurance companies.
Which figure is right?
Both numbers are correct but they each consider different policy features. AAA's $1,245 looks at a specific group of drivers with a good driving record and full coverage. The lower average car insurance cost from NAIC reflects the full spectrum of drivers. It also includes liability-only policies and policies with state-minimum requirements. Lastly, the NAIC figures are a bit older, dating back to 2018, the date of the association's most recent report.
What is a good auto insurance rate?
Average car insurance costs include both highs and lows. But they can also include full-coverage policies as well as liability-only policies. This makes it a bit more difficult to determine if you're getting a good auto rate. The NAIC average estimate of $1,056 annually is likely a better measure of true average costs. However, that figure might not be as useful as a comparison if your need full coverage because also it includes base policies.
Similarly, rates for car insurance vary by state or even by metro area. So, national averages might be interesting, but they aren't always useful as a point of comparison.
For example, the NAIC reports an average car insurance cost in Louisiana of over $1,500. If you live in Louisiana and get a quote of $1,300, then the quote is less than average for the state. But when comparing the state cost to the national average, the $1,300 may seem high.
Each state faces its own risks and makes its own insurance requirements. Both factors can affect rates.
It's also important to see how averages are calculated. In this case, it isn't always safe to assume. For example, the AAA average insurance cost of about $1,250 measures full coverage for a late-model sedan. It also assumes a good driving record and a driver under age 60 with liability coverage limits higher than state minimum.
The NAIC figure of $1,056 measures the cost of liability insurance, collision insurance, and comprehensive insurance, adjusted to account for liability-only policies.
Another NAIC figure called a "combined average premium" measures the cost of full coverage (liability, collision, and comp) at $1189.64 but omits medical coverage and policy add-ons.
Which coverages affect average car insurance cost?
Auto insurance requirements vary by state, but the coverages below contribute to the overall cost of insurance.
Liability: Your liability coverage pays for auto-related injuries caused to others and auto-related damage to the property of others. Nearly every state requires liability insurance and insurers often recommend higher coverage limits than those mandated by the state.
Collision: Although collision coverage is optional, if you have an auto loan or lease your vehicle, your lender probably requires collision coverage. Collision insurance pays for damage to your car due to a collision or a rollover.
Comprehensive: Similar to collision coverage, comprehensive coverage is optional but may be required by lenders. Comp insurance pays for damage caused by a broad range of risks, such as hail, flooding, fire, theft, or glass breakage.
MedPay or Personal Injury Protection (PIP): Some states mandate medical coverage on your auto insurance policy. Others make the choice optional. Medical coverage options vary by state, with some states offering MedPay and others offering PIP.
Uninsured Motorist Protection (UM / Underinsured Motorist Protection (UIM): Many states also offer (or require) UM and UIM. These coverages let your policy provide coverage if the other driver does not have insurance or does not have enough insurance to cover their liability.
Add-ons and riders: Auto insurance policies can also offer some ways to customize your coverage. For example, you can often add rental reimbursement coverage or add coverage for limited business use.
Your rates can change based on which of the above coverages you choose. The coverage limits you choose also affect car insurance costs. For example, some states only require a minimum of $5,000 in property damage liability insurance. However, the AAA average car insurance cost of $1,245 assumes a coverage limit of $100,000.
States with the highest average car insurance cost
Insurance rates vary based on regional risk. For example, Louisiana, the most expensive state on average, feels the impact of storm risks. Comprehensive insurance covers risks like flooding, hail, or wind damage. Storm-prone areas like Louisiana and Florida can have higher rates as a result of more frequent or costlier losses.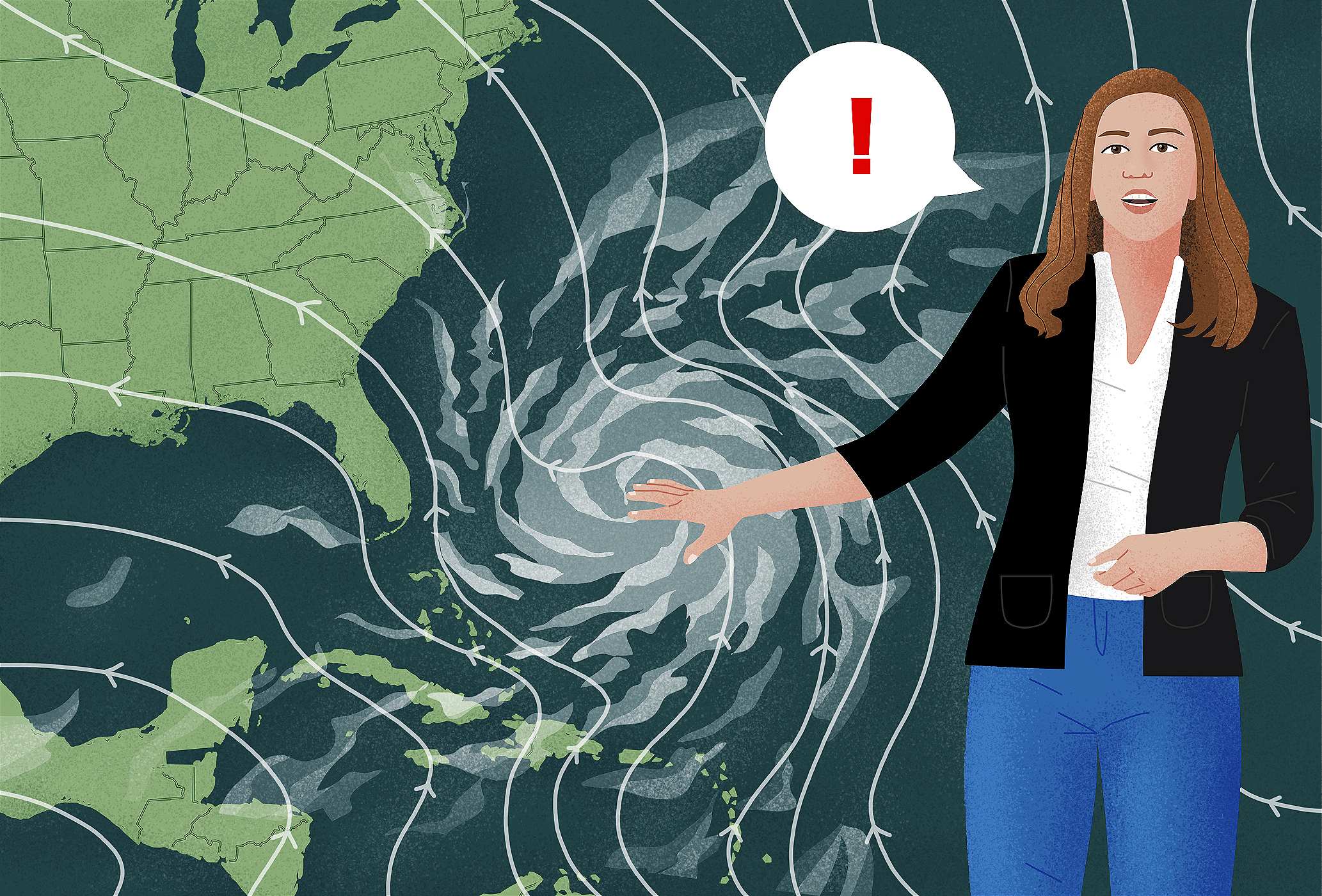 States with the highest average cost of car insurance, per NAIC estimates:
Louisiana: $1,545.82
Michigan: $1,469.73
District of Columbia: $1,429.43
Florida: $1,426.46
New York: $1425.00
New Jersey: $1385.61
States that are more densely populated can pay higher rates. More vehicles on the road increase the risk of accidents. So, states like New Jersey or New York can be expensive for vehicle owners. These 2 states also require PIP, which can add to the average cost of car insurance.
By comparison, Progressive reports the average cost of car insurance for high-cost states at $1,142 for a 6-month policy. Other estimates suggest a 12-month average cost close to Progressive's 6-month average cost. For lower-cost states, Progressive reports an average cost of $682 for a 6-month policy.
The disparity between these figures, reported by an insurer, and estimates provided by AAA, NAIC, or other studies underscore the importance of comparing quotes on your own. Averages can be a useful guide, but actual rates can vary considerably when compared to average rates.
States with the lowest average car insurance cost
Lower population density or fewer mandated coverages can lead to lower rates for car insurance. For example, North Dakota, with a population of under 1 million, boasts the lowest average auto insurance rates in the nation.
States with the lowest average cost of car insurance, per NAIC estimates:
North Dakota: $686.08
Maine: $686.25
Iowa: $700.71
South Dakota: $721.67
Idaho: $722.06
North Carolina: $734.06
Factors that affect average car insurance cost
Some insurers weigh thousands of data points when setting auto insurance rates. State rules also affect rates. For example, some states prohibit or limit the use of credit history in setting auto insurance rates. However, in the rest of the country, the practice is common, and most insurers use this benchmark as a risk indicator.
Credit history
Drivers with a less-than-perfect credit history may pay more for auto insurance or for other insurance types, like home insurance. Some insurers weigh this factor more heavily than others, so it's wise to shop around and compare quotes if your payment history has been spotty.
Driving history
Accidents and moving violations can affect average car insurance costs. Progressive reports that a single speeding ticket may not affect rates. But a second ticket within a 3-year time span can lead to a rate increase at renewal. If you're shopping for new coverage, your driving record can affect your rates with new insurers as well.
Compare Insurance Rates
Ensure you are getting the best rate for your insurance. Compare quotes from the top insurance companies.
In many cases where rates increase following a ticket or an accident, the reason premiums go up is due to a lost discount. For example, you may have been enjoying a safe driving discount or an accident-free discount. Losing one of these discounts may appear like a rate increase. However, your rate may remain the same while, instead, you've lost a discount. The result is a higher overall cost of insurance.
Marital status
If you're married, chances are good that your car insurance costs are lower than they would be if you were single. However, the reasons may not be as simple as a "married" or "single" checkbox on your insurance application. The cost per person is usually lower when more than one person is on an insurance policy. So, married drivers often pay less than single drivers with similar driving histories.
Length of coverage
Insurers also look at how long you've been insured. However, once you've been insured for a few years, this factor has less effect on average car insurance costs. If you don't have much insurance history or if you've had a break in coverage, expect to pay more with many insurers.
Age and gender
Age usually plays a larger role than gender, but both can affect rates. Most insurers charge higher premiums for drivers under age 25. Some insurance providers also increase rates for seniors, although many offer discounts for seniors as well.
With many insurers, males pay more than females. However, there are times when the roles are reversed, and females pay a bit more. If you're a young driver or have young drivers in your household, shop around to compare rates before making a purchase decision.
Type of vehicle
The type of car you drive can also affect your cost of coverage. Insurers consider risks for your area, risks your or your household bring, and risks associated with the car itself. The factors listed below can affect average car insurance cost.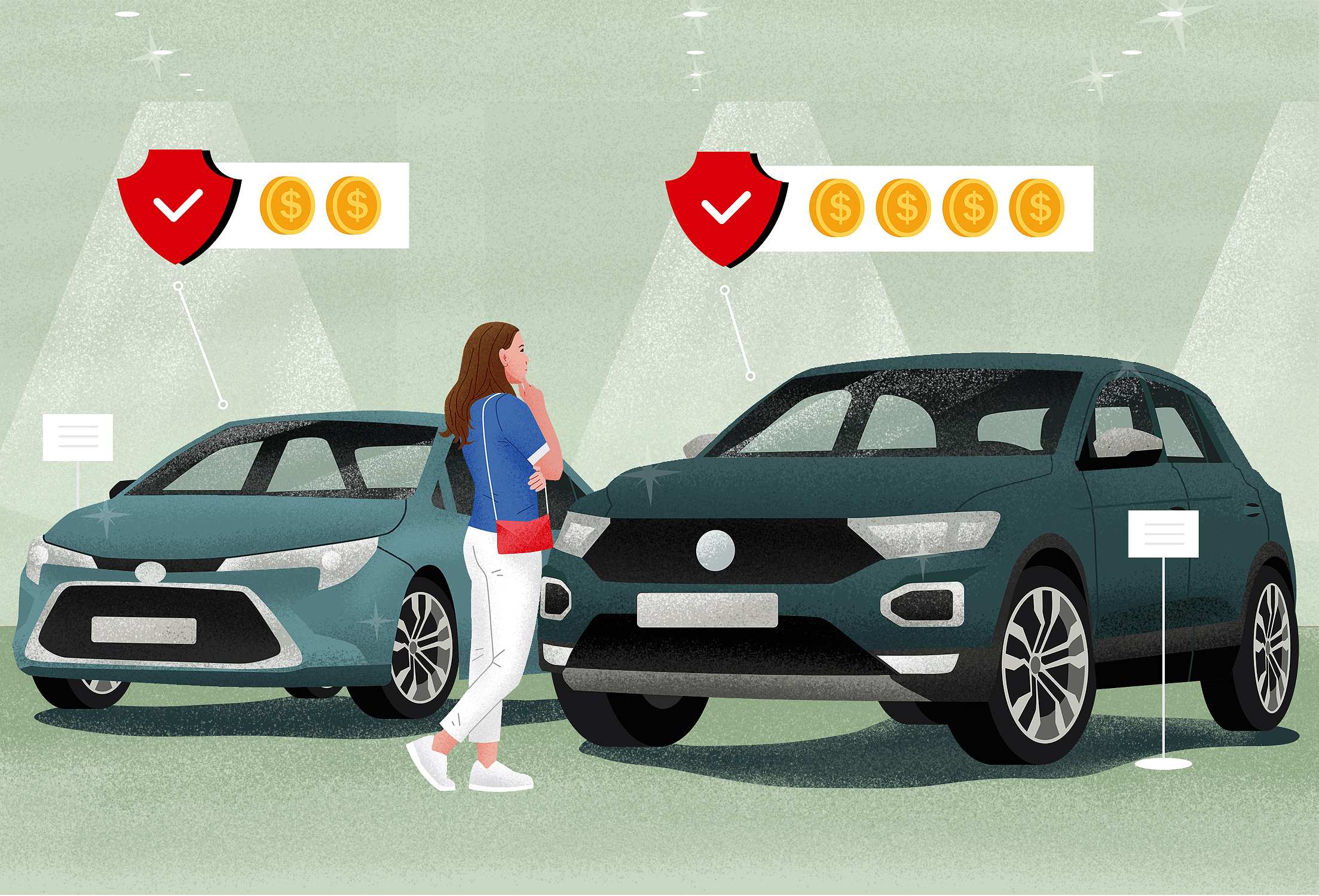 Engine size or horsepower: More powerful vehicle can cost more to insure.
Repair costs: Does a bumper replacement for your vehicle cost $1,000, or $5,000? Repair costs play a role in insurance rates.
Liability costs: Insurers also look at the severity in liability claims. A full-size SUV may cause more damage (on average) than a subcompact car. Expect rates to follow liability risk, at least in part.
Safety features: Anti-lock brakes and similar safety features can reduce the cost of coverage.
Homeowner status
If you own your home, car insurance rates are often lower. Many insurance companies offer discounts for bundling home and auto insurance, but you may also see a lower rate just for being a homeowner.
Coverage choices
Of course, the coverage choices you make can affect your insurance premiums as well. Full coverage costs more than liability-only coverage. Higher liability limits cost more than state-minimum liability limits. But in each case, the extra money invested in premiums may be well worth the cost because the additional coverage offers more protection.
Ways to lower the cost of car insurance coverage
If you live in a state with a higher-than-average car insurance cost, you still have options. Consider some of the following ways to save money on car insurance.
Check rates before buying a car
As mentioned earlier, the type of car you drive can affect insurance rates. Reach out to your insurer to compare rates before you sign the bottom line. Some cars can increase your premiums by hundreds of dollars. The price of changing vehicles might make you think twice.
Also, be aware of differences in insurance requirements when buying a newer car. You may need to add full coverage to your policy.
Reduce usage
Most insurers now offer a discount for low mileage usage. For example, if you drive 7,500 miles per year (or less), some major insurers can trim rates. By comparison, US Department of Transportation Federal Highway Administration reports the average driver travels about 13,500 miles per year. Higher mileage drivers can experience higher insurance rates.
Bundling
Check to see your insurer offers a discount for buying multiple policies. Most insurance companies offer bundling discounts on home and/or auto insurance policies if you buy both policies from them. Many insurers also offer a discount on auto insurance if you purchase a life insurance policy.
Adjust your deductible
The deductible is the part of the claim you pay. So, by choosing a higher deductible, you can often save on premiums. However, it's also important to weigh your savings against your potential out-of-pocket expenses. For some households, a lower deductible is a safer choice.
Average car insurance cost can be affected by credit history
In most states, insurers can use your credit history as a rating factor to help determine our premiums. Maintaining a solid credit history can save you money in many areas of financial life, including insurance costs. Whenever possible, make payments on time.
Ask about other discounts
Although you'll find some overlap, insurers can differ in which discounts they offer. Ask your insurer which additional discounts apply to your household.
Discounts for membership in certain groups
Senior discounts
Good student discounts
Defensive driving course discounts
Military discounts
Average car insurance cost can vary; Shop around.
It doesn't hurt to compare rates with other insurers. If you think your rates might be more than you need to pay, compare quotes to other insurers for your state. Often, you can save money by switching—but not always.
And it's also important to compare policy features as well. A lower premium may not be worth it if you also have to sacrifice coverage.