For the first time in over a decade, 2021 started the year with a decrease in auto insurance rates. However, as with most statistics, context is everything. Rates in 2021 reflect a decrease in usage due to the increase in work-from-home arrangements. It's also important to note that car insurance rates have more than doubled in the past decade.
Compare Insurance Rates
Ensure you are getting the best rate for your insurance. Compare quotes from the top insurance companies.
Car insurance rates can change at renewal
Many insurers reduced rates due to the pandemic and decreased usage. These reductions took several forms, including refunds paid directly to consumers or applied as a credit to upcoming premium payments. However, as restrictions ease again in 2021 and people are driving more, some insurers are using targeted increases to match premiums to risk. For example, one of the nation's largest insurers has filed for small increases in some markets.
Changes up or down don't affect car insurance premiums immediately. Instead, you can expect changes at renewal. Situations in which insurers issued refunds, as we saw recently, are less common.
Most auto insurance policies in the US now renew every 6 months. However, a handful of well-known insurers still let drivers lock in rates with 12-month policies, including:
Liberty Mutual
USAA (for military members and their families)
The Hartford (for drivers over age 55)
The move to 6-month policies allows insurers to re-rate a risk more frequently, capturing changes due to moving violations, accidents, credit changes, and other rating factors. Of course, car insurance rates can go down due to these factors as well.
Other common insurance types, such as home insurance or renters insurance, use an annual renewal schedule.
5 states see car insurance rate increases for 2021
Overall rates fell in early 2021 by nearly 2%, according to a comprehensive report by ValuePenguin. However, 5 states saw an increase over 2020 car insurance rates. New York led with the largest increase, although drivers in the Empire State saw only a 1.2% increase overall.
The remaining states saw an average decrease in car insurance rates of over 2%.
States where car insurance rates increased in 2021:
New York (1.2%)
Indiana (1.1%)
Florida (0.5%)
Massachusetts (0.4%)
Rhode Island (0.1%)
While 3 of these states are in the northeast, geographical risks or storm exposures may not be to blame. Instead, demographics and state-level insurance rules may have impacted car insurance rates in these states.
Will car insurance rates continue downward in 2021 and beyond?
In many ways, technology reduces the cost of services, including insurance. But car insurance rates can be affected in many other ways. These factors measure risk, but the losses covered by insurance maintain an upward trend.
Comprehensive losses averaged $1,476 in 2010. By 2019, the average comprehensive claim reached nearly $1,800.
Collision claims follow a similar pattern. Claims in 2010 averaged $2,778 while 2019 claims averaged over $3,700.
Rising claim totals creep into liability claims as well, with the average bodily injury liability claim increasing by $4,000 from 2010 to 2019, reaching over $18,400 on average.
Increases in the cost of claims reflect rising costs for parts combined with higher labor costs. Bodily injury liability claims track the rising cost of health care.
So, while 2020 and early 2021 saw a reduction in car insurance rates for many households, the savings may not hold. As restrictions ease and businesses return to historical staffing levels, we'll be driving more miles again, likely limiting or even reversing the savings.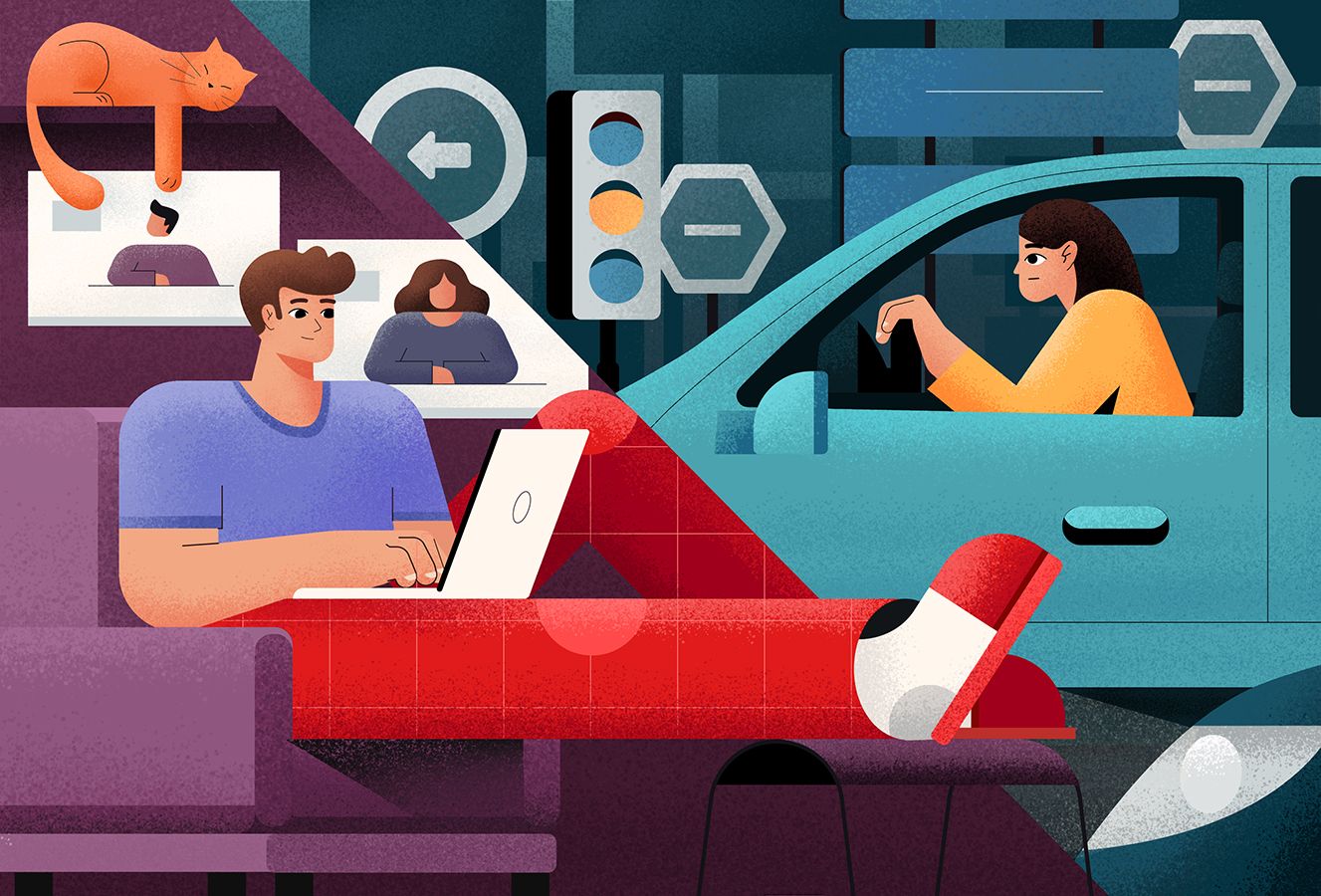 However, work-from-home arrangements, while not a fit for every industry, are here to stay for many workers. This change eliminates the commute for many motorists, paving the way for low-mileage discounts and money-saving pay-per-mile insurance policies. The latter represents a growing market for usage-based insurance.
Industry experts remain split on the direction of car insurance rates for 2021 and beyond. On the one hand, cars themselves are up in price year over year—including used cars. Parts and labor costs continue to rise. But on the other hand, accidents are down as a result of fewer cars on the road. If that pattern holds with more workers working from home, we could see an extended period of flat or lower rates.
Reasons car insurance rates can increase for individual drivers
Regardless of which year the calendar reads, there are several common reasons that car insurance rates can increase. The flip side is that these same factors can also cause rates to fall. To a certain extent, drivers can take car insurance rates into their own hands by changing behaviors or purchasing choices.
Here are some reasons car insurance rates can change and steps you can take to control your costs.
Watch your credit usage and on-time payments
In most states, insurers can use your credit history to set rates or determine renewal costs. Bad credit can even make you an ineligible risk with some insurers.
In states where the practice is allowed, insurers weigh a credit-based insurance score. This scoring tool considers many of the same criteria as your credit score but differs in many ways as well.
Compare Insurance Rates
Ensure you are getting the best rate for your insurance. Compare quotes from the top insurance companies.
When an insurer checks your insurance score, it won't affect your credit score. You're not requesting new credit (which can affect your credit score). But some of the following factors may affect your insurance score.
Factors that may boost your insurance score:
Long credit history
No past-due accounts
Open accounts in good standing
Factors that may hurt your insurance score:
Past-due accounts or late payments
Collection accounts
High debt
Short credit history or no credit history
Hard inquiries (requests for credit)
Some insurers are more forgiving of a less-than-perfect credit history than others. If you've had a spotty history or are new to the credit world, shop around to get the best rates.
Insurers have shown a correlation between credit performance and the likelihood of placing a claim. As a result, most insurers charge higher premiums for drivers with bad credit.
Claims history can affect car insurance rates
Credit and driving history can point to a potential for claims, affecting car insurance rates. But placing a claim (or several) can affect car insurance rates dramatically. On average, we have an auto accident about once every 18 years. If your claims history suggests more accidents than average, you can expect higher-than-average rates as well.
Comprehensive insurance, a key part of full coverage insurance, protects against theft, fire, glass breakage, and more. Frequent comprehensive claims can also affect rates.
At-fault accidents lead to larger average increases in rates, but not-at-fault accidents can also cause rate increases.
For less expensive repairs, consider paying for damage to your own vehicle out of pocket. In many cases, you'll pay less in the long run. However, for larger claims, your insurance policy may prove to be your best resource.
Your driving record can affect insurance costs
Accidents and corresponding claims can affect insurance costs, but your driving history plays a role because it can predict risk. For example, if you have more speeding tickets than average, you can expect to pay more for your coverage. Insurance rates measure risk. Not every ticket means a rate increase, though. You might fall below a threshold for a rate increase. It's also possible that higher rates due to moving violations can be offset by other attributes that indicate reduced risk. For example, maybe your credit improved.
In general, however, you'll want to avoid moving violations as well as more severe infractions like DUIs.
Your location plays a role in car insurance rates
Where you live can have a big impact on car insurance rates. More congested areas, like cities or crowded suburbs, can lead to higher rates because accidents are more common.
Theft rates in your area can also play a role.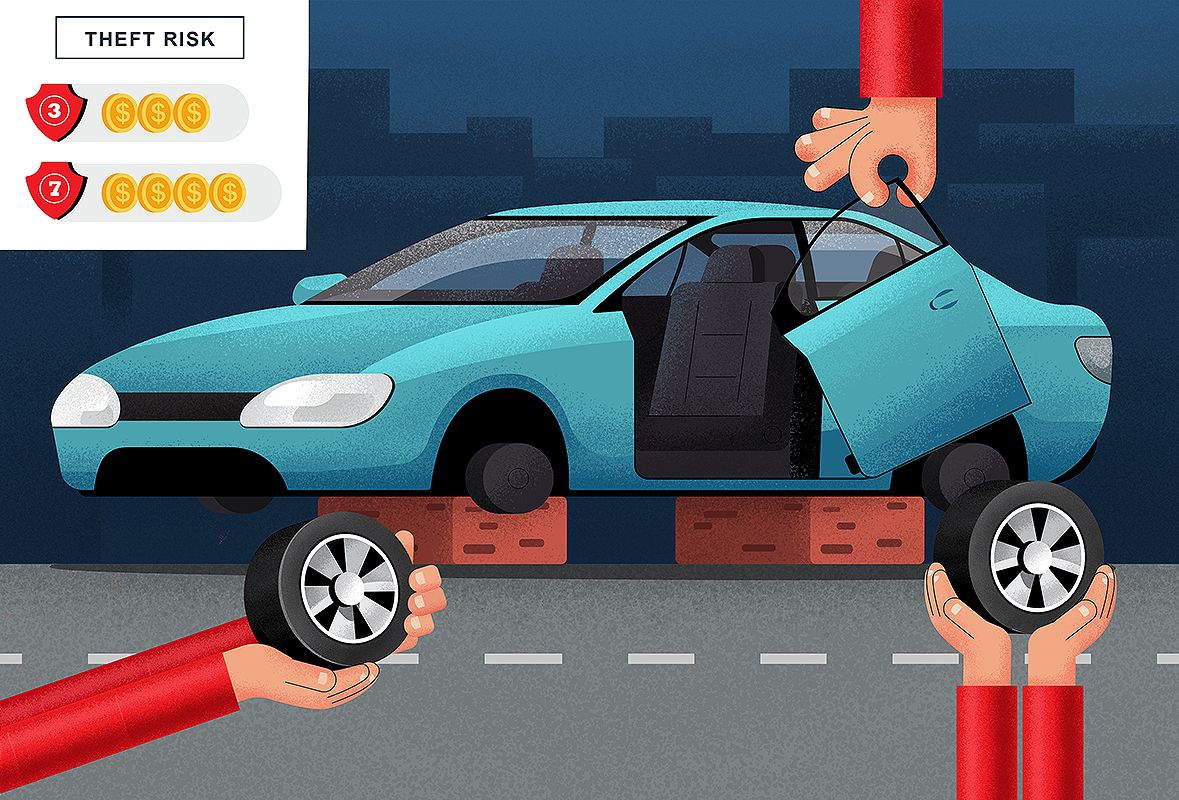 When moving to a different area, the cost difference might be immediately apparent. But you can see rate changes based on your location even if you don't move. Weather-related claims are among the common culprits for area-wide rate increases. For example, after a busy hurricane season, coastal zip codes may see higher car insurance rates. Winter weather can also contribute to rate changes.
Changing vehicles can change your rates as well
Buying a new vehicle can affect car insurance in several ways. In most cases, the new vehicle costs more to replace than the old vehicle. This difference in insured value drives rates higher. However, newer vehicles may also bring additional safety features that reduce risk. There are situations in which a new vehicle can cost less to insure than the older vehicle it replaces.
But rates can change for an existing vehicle on your policy as your insurer learns more about the risk for that vehicle. For example, early versions of the Ford Explorer made headlines because many vehicles experienced rollovers, leading to damage, injuries, and even deaths. Some attributed the vehicle's unstable handling to a narrow width relative to its height. Others focused on the soft, built-for-comfort tires. Both likely played a role, but owners of these vehicles saw rates change as insurers gathered more and more crash data.
Car insurance rates can be unpredictable
The overall trend for car insurance rates over the past decade (and longer) is up. But year-to-year changes can be more difficult to predict. In many cases, insurers move in lockstep with each other, though. Regional events that affect rates probably affect all insurers in that area. If one insurer goes to the state board requesting a rate increase, other insurers will almost surely follow.
However, each insurer prioritizes a certain type of risk through its rate structure and the discounts it offers. If your insurer raises rates for 2021 or beyond, you can shop around to compare rates with other insurers. You can also review your coverage with your existing insurer. Agents can't change rates, but they can often help you identify additional ways to save while also ensuring you have coverage where you need it most.