If your business operates automobiles or you use a vehicle for business purposes, you may need commercial auto insurance. But what is commercial auto insurance, and how is it different from a personal policy?
Compare Insurance Rates
Ensure you are getting the best rate for your insurance. Compare quotes from the top insurance companies.
Commercial auto insurance resembles personal auto insurance in many ways but also differs in some critical ways.
Specifically, commercial auto insurance covers the business use of automobiles.
You can use a commercial auto insurance policy with several types of vehicles, including cars, trucks (and trailers), work vans, delivery vans, and more.
By contrast, a personal auto policy doesn't cover the business use of vehicles. You can sometimes add coverage for limited business use. But you'll need a dedicated commercial auto policy for many business-related auto applications.
If your business owns a vehicle or you use a car for business, this dedicated insurance policy can protect your cars or trucks. It can also protect your company against business-related auto liability.
What is the difference between commercial and personal auto insurance?
A glass truck carrying 8-foot sheets of glass poses different risks than a minivan shuttling the kids to soccer practice. And an airbag-equipped pizza delivery vehicle brings different risks compared to a trash truck with workers riding on the back.
Commercial auto insurance provides a way to insure business auto-related risks while also allowing you to customize coverage to your business needs. This specialized insurance policy also allows insurers to reward companies that have reduced risks with lower premiums.
In addition, commercial vehicle insurance, also called business auto insurance or commercial car insurance, allows personal auto insurance rates to remain lower.
Insurance works by spreading the financial risk of a loss amongst a group. Because business use of an auto requires a separate policy type, premiums for personal policies don't suffer due to the higher risk associated with business use.
In effect, vehicles used for business purposes make their own insurance group.
Policy type matters when buying auto coverage. Vehicles owned by a company must have a commercial auto insurance policy. A personal policy can't insure a car registered to a business. Following the same logic, a business can't insure a private vehicle—at least not for personal use. However, in some cases, a business auto policy can supplement a personal policy.
While commercial coverage separates personal and business risk groups, you'll find commercial and personal auto insurance also share many similarities. For example, both insurance types can cover physical damage to your vehicles, and both policy types provide liability coverage. However, a commercial auto insurance policy usually offers more customization options as well as addons that protect your business in other ways.
Why does my business need commercial auto insurance?
Nearly every state requires auto insurance, but personal auto insurance policies exclude coverage for business risks. To protect your vehicle and your business, you'll need the right type of policy.
Auto accidents can happen unexpectedly, and larger losses can put your business in peril.
Insurance Journal reports commercial auto insurance claims to be the second-costliest type of business insurance claim, averaging $45,000. Averages can conceal much costlier losses, however, pointing to possible losses of 6 figures or more in some cases.
Risks for commercial applications often tower over personal car insurance risks. Losses for personal policy types average less than $5,000 for property damage liability claims. Commercial vehicles, however, often larger and heavier, can pose more risk to other vehicles. Liability claims can reach higher levels as well.
We tend to think of commercial vehicles as trucks or vans. If you see a dump truck carrying a load, there's no doubt the vehicle needs a special type of policy. But many times, a personal vehicle may need a commercial auto insurance policy as well.
Often, the need for commercial auto insurance hinges on the way the vehicle is used rather than just the vehicle type. The Federal Motor Carrier Safety Administration defines a commercial vehicle that requires a commercial driver's license (CDL) as a vehicle that weighs 11,794 kilograms (26,001 pounds). But there are cases where you may need commercial auto insurance for a subcompact car or even a scooter used for local deliveries.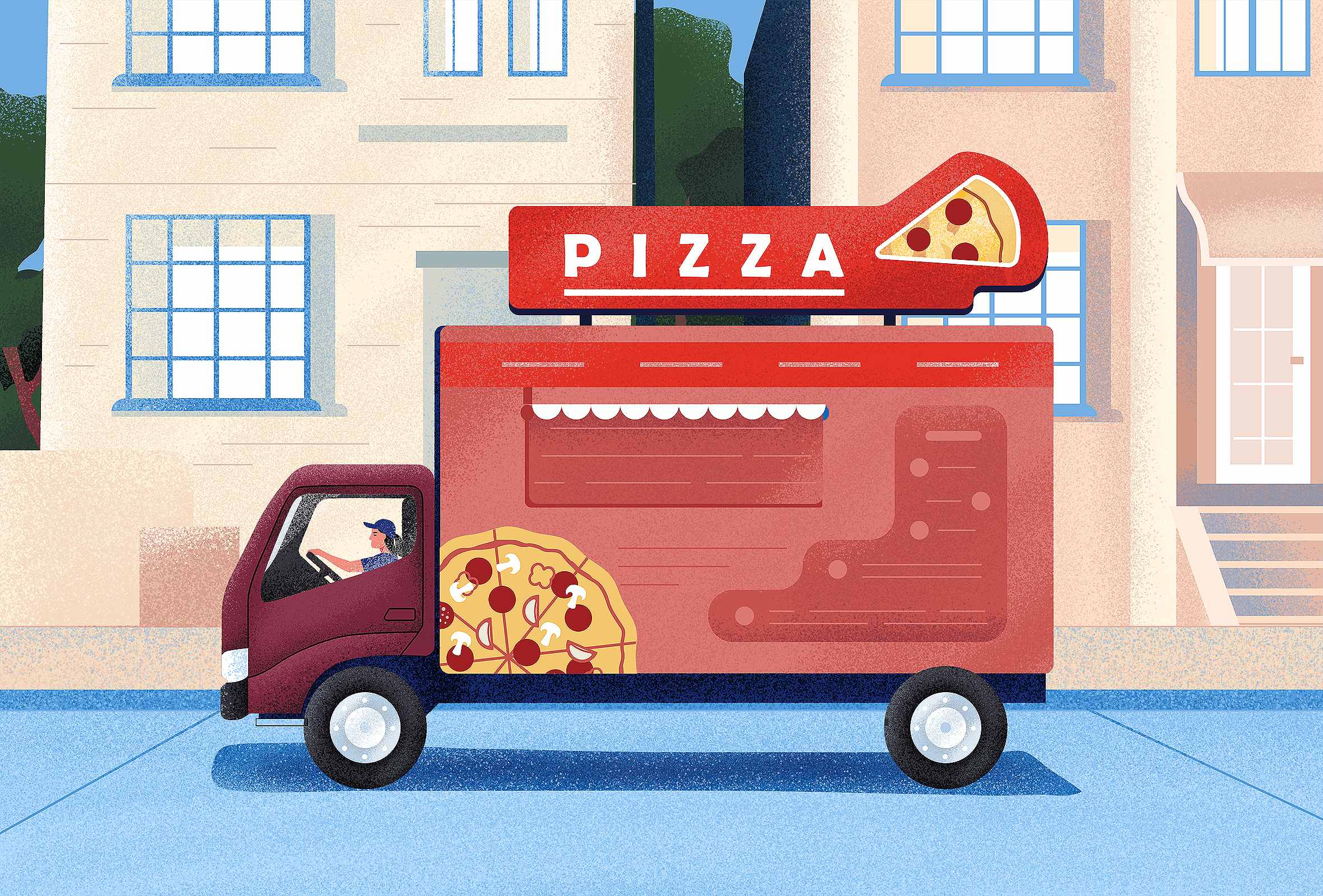 If you use your car for commercial purposes, such as deliveries, or your car is owned by your business, you may need a commercial auto insurance policy. Your policy can protect your vehicle itself with physical damage coverage. But your commercial auto policy can also protect your business with higher liability limits for auto-related risks.
What does commercial auto insurance cover?
A commercial auto insurance policy offers similar types of coverage to those you'd find with personal auto insurance. But flexible policy options let you customize your coverage to match your risk and your industry.
Your business policy provides state-required coverages but can also expand to protect against other risks.
Compare Insurance Rates
Ensure you are getting the best rate for your insurance. Compare quotes from the top insurance companies.
Included coverages and common options:
Commercial auto liability insurance
Physical damage coverage
Rental reimbursement coverage
Uninsured motorist coverage / Underinsured motorist coverage
Medical payments or personal injury protection coverage
Cargo coverage
Commercial auto liability insurance
Businesses often face larger liability risks, so commercial auto policies offer higher liability limits than most standard auto policies. Liability coverage with some major providers starts at $100,000 with a maximum coverage limit of $1 million.
It's important to note that a business liability insurance policy does not cover auto-related claims. If you own or operate autos as part of your business, commercial auto insurance is a must.
Commercial auto liability insurance covers:
Property damage liability: Your policy can help cover damage to the property of others. For example, if you damage another vehicle, your policy can cover the cost of repairs.
Bodily injury liability: If you injure someone else in an auto accident, your business auto insurance policy can help pay for medical expenses.
Physical damage coverage
Your commercial auto insurance policy can also protect the investment you've made in your business vehicles. Physical damage coverage includes collision insurance and comprehensive insurance. These optional coverages can pay to repair your vehicles in a covered claim.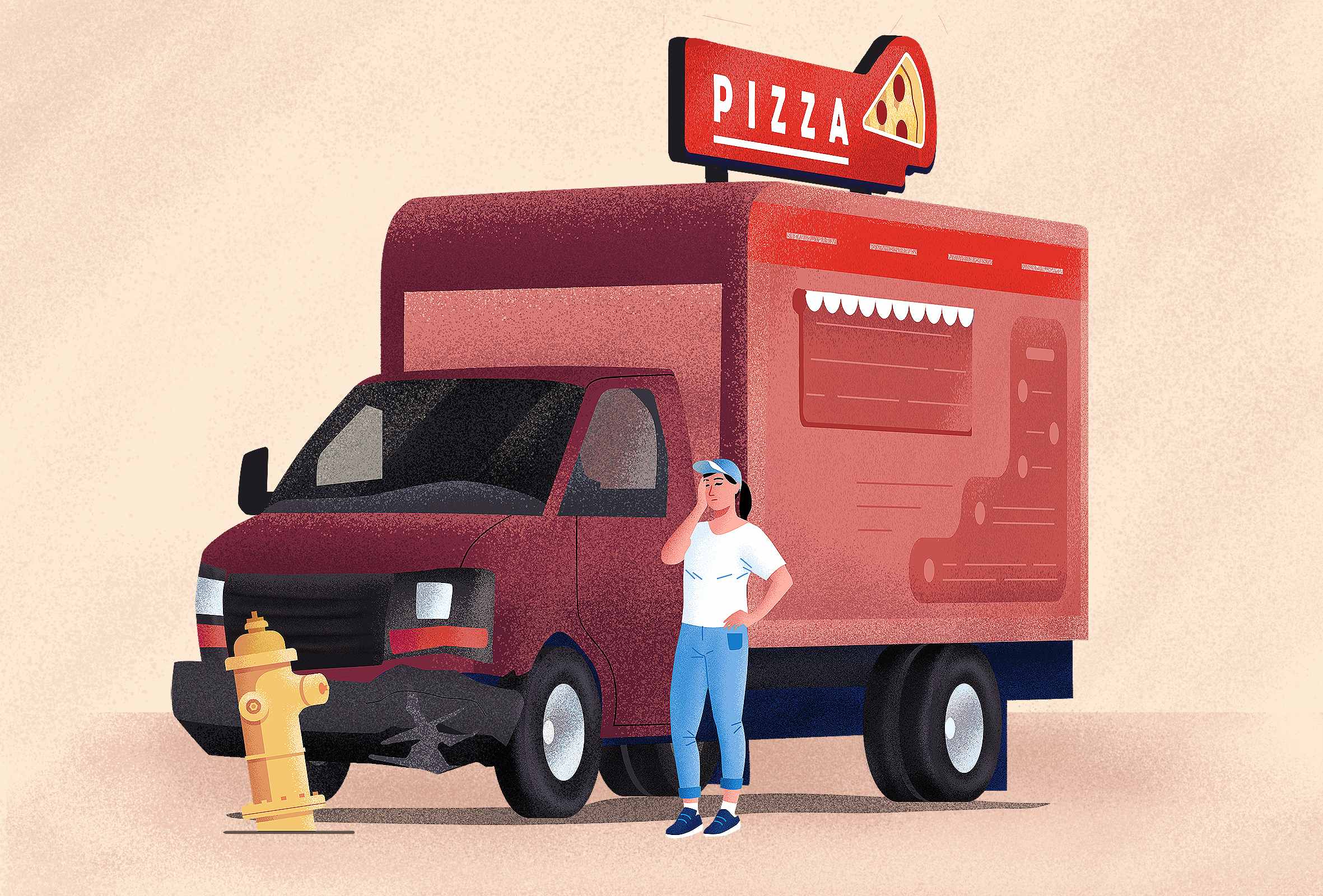 Collision insurance: If your business auto is damaged due to an accident with another vehicle, your policy pays to repair the damage. Collision coverage also protects against damage from rollovers or contact with a fixed object, like a sign.
Comprehensive insurance: Accidents can be costly, but other risks can cause expensive damage as well. Comprehensive coverage can help cover the cost of glass damage, fires, floods, theft or vandalism.
Rental reimbursement
Time is money in business. If you're down a vehicle due to an accident or a covered claim, your policy can pay for a rental vehicle to get you back on the road. However, this coverage only applies if you're replacing a vehicle due to a covered claim.
Uninsured motorist coverage / Underinsured motorist coverage
Many states require uninsured motorist protection (UM) and underinsured motorist protection (UIM). Uninsured motorist property damage insurance (UMPD) may also be required. These coverages let your policy take over if another driver is at fault in an accident but does not have insurance. Underinsured motorist protection makes your policy secondary coverage if the other driver does not have enough coverage to pay for their liabilty.
Medical payments or personal injury protection coverage
Your business auto policy can also cover the cost of injuries to your driver or other employees in the vehicle.
Medical coverage options vary by state. Some states offer a simple coverage focused on medical expenses called MedPay, while other states offer a broader coverage called personal injury protection (PIP).
PIP is available in "no-fault" states and pays for injuries regardless of who is at fault in an accident. Personal injury coverage can even pay for lost income or additional expenses such as lawn service or someone to clean house while on the mend from auto injuries.
However, PIP is not a replacement for workers' compensation coverage.
Cargo coverage
Drivers and passengers are the most precious cargo, but the cargo in the box or on the flatbed can be valuable as well. With cargo coverage, a type of inland marine insurance, you can protect your cargo against fire, theft, or damage.
Your cargo coverage can also protect against losses due to equipment failure and refrigeration breakdown.
Who is covered by my commercial auto insurance policy?
Much like your personal auto insurance policy, many business auto policies cover the permissive use of your vehicles. This structure means your policy can protect your business whether an employee is at the wheel or you lend the keys to someone else for the day.
However, some policies may require that all drivers be listed on your policy. Check your policy to be sure you have coverage.
Can I customize liability limits for a contract?
Your business auto policy lets you customize liability limits to protect your business or meet contract requirements. Many commercial policies cap auto liability limits at $1 million, but an umbrella policy or excess liability policy can let you expand coverage limits if needed. By adding excess coverage, you can also expand protection for other types of business liability.
Choose the right auto coverage to protect your business
A commercial auto policy meets state insurance requirements, but you can also customize your policy to fit your business like a glove. Physical damage coverage protects your vehicles, while cargo coverage protects the goods your business transports. You can also customize your liability protection to ensure an accident out on the road doesn't change the financial course of your business.
The right insurance for your business might be more affordable than you think. Compare auto insurance quotes from top insurers to find out how much you can save.