Each year brings nearly 6 million car accidents and over 2.5 million auto-related injuries. Physical damage claims for private passenger cars total more than $62 billion annually, while liability claims approach $100 billion each year. Driving can be dangerous (and costly), but choosing the best car insurance can help protect your car and your family.
Compare Insurance Rates
Ensure you are getting the best rate for your insurance. Compare quotes from the top insurance companies.
Best car insurance companies
When choosing the best car insurance company, you'll want to consider several factors. The choice you make might differ from others based on your unique priorities. For example, maybe low premiums are important to you. Or maybe prompt claims clearance is your top priority. These choices can point to different insurers.
Below, we'll discuss some of the factors to weigh when choosing the best car insurance to protect your vehicle and your family.
Each state governs insurance within its borders. So, the average car insurance cost, rules, and coverage choices can vary from state to state. In addition, many insurers don't offer coverage nationwide.
Choosing the best auto insurance becomes a question of which insurer is best in your state–and best for your needs. We'll also point out some valuable resources so you can research and verify information on your own.
Choose your auto insurance priorities
We've all seen the ads saying how much you can save by switching. Auto insurance advertising often focuses on price. But insurance rates are just part of the puzzle when choosing an insurer. You'll also want to consider other factors, such as financial strength or local presence.
Here are some key considerations to weigh when choosing the best car insurance:
Price: Consider price after you've considered other factors that matter to you. For example, if you need to discuss your coverage in person, a discount online-only insurer won't meet your needs. You can use price to help choose between 2 or more insurance companies with similar offerings.
Financial strength: Except in rare cases, every insurance company has enough money to pay your standalone insurance claim. However, financial stability can play a role when claims are widespread. For example, Hurricane Katrina caused more insured losses than any prior storm on record. Just weeks later, Hurricane Rita followed, adding billions in losses to a region already reeling. Financial strength matters during widespread or frequent losses.
Claim satisfaction: In addition to financial strength, consider how well an insurer handles claims for its customers. Having the resources to pay claims is different than paying claims quickly and ensuring a smooth process. Check J.D. Power rankings before you buy your policy.
Special coverage needs: Do you need auto insurance coverage for business-related uses? For example, many insurers now offer an add-on to protect your vehicle if you're a rideshare driver. Not every insurer offers this option, however. So, it's essential to choose an insurer that provides the coverage features you need.
Bundling discounts: Does your auto insurer offer additional discounts if you also purchase home insurance or renters insurance? Extra discounts after bundling can add up quickly, making a full-featured policy more affordable.
Best car insurance companies by customer satisfaction
Each year, J.D. Power, a global data and analytics company, publishes its U.S. Auto Insurance Study. In its annual study, J.D. Power ranks leading insurers by overall customer satisfaction based on a comprehensive consumer survey.
The study also breaks down results by region, which allows regional insurers to shine. For example, in California, Wawanesa ranks highest for overall satisfaction. However, this insurer currently only services Oregon and California. In a national ranking, Wawanesa may not gain enough respondents in the survey. Regional groupings allow smaller insurers a spotlight when deserved.
Here are the best auto insurance companies for customer satisfaction according to J.D. Power's 2020 study:
California: Wawanesa
Central: Auto-Owners Insurance
Florida: Allstate
Mid-Atlantic: State Farm
New England: Amica
New York: State Farm
North Central: GEICO
Northwest: GEICO
Southeast: Farm Bureau Insurance (Tennessee)
Southwest: American Family
Texas: Texas Farm Bureau
A special mention goes to USAA. In every region, USAA topped the ratings. However, J.D. Power lists this insurer separately due to its specialty focus. USAA insures military members and their families.
Best car insurance companies
Most families have some overlap with similar households in how we use our vehicles and the risks we need to insure. But we also have our independent priorities. For example, some households prioritize savings. Others might need to insure specific risks, such as driving for Uber or Lyft. A third group may need to insure teen drivers.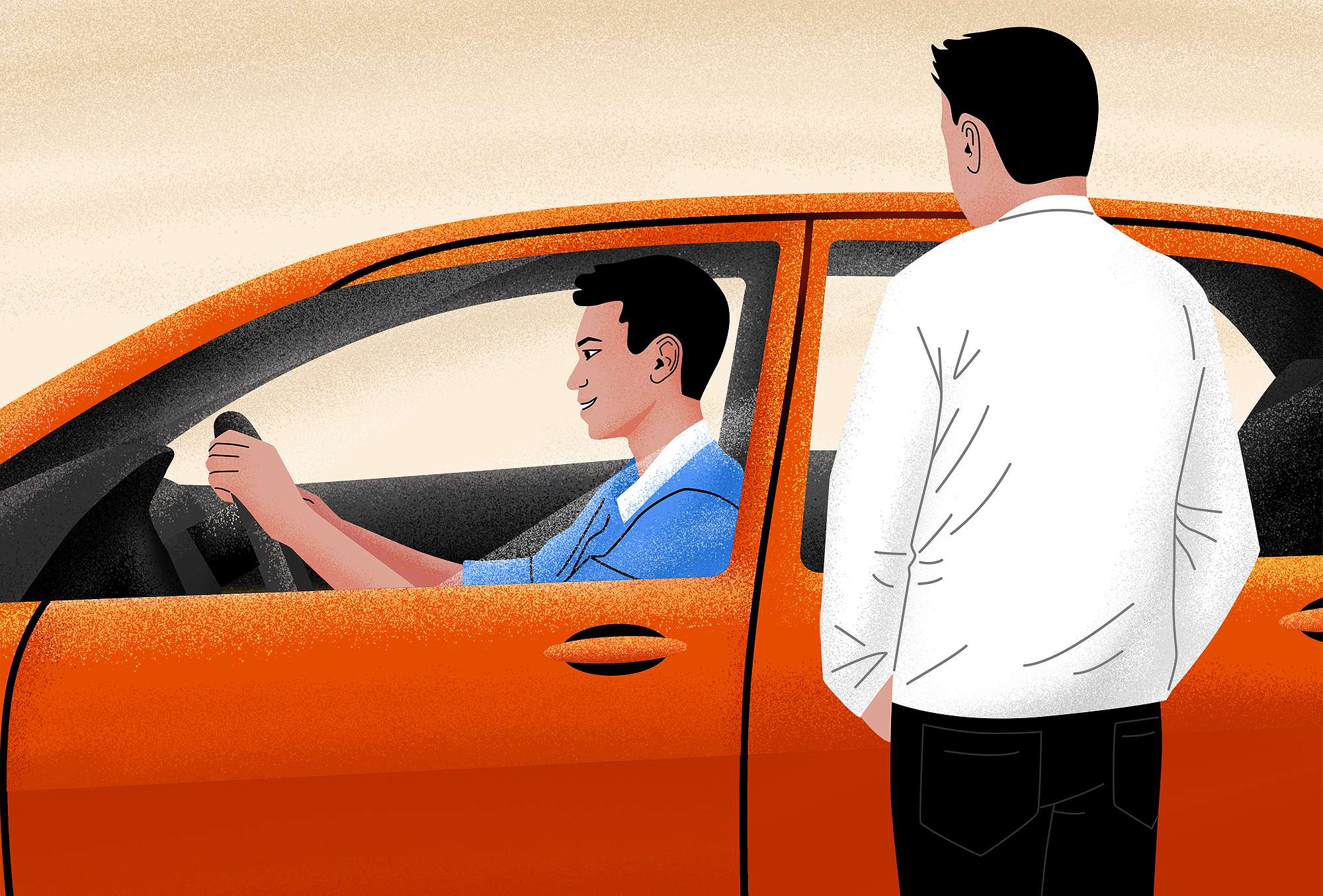 Here are some of the best auto insurance companies and why they stand apart from the pack.
Best for number local agents: State Farm
Although more insurance customers are leaning on websites and apps these days, brick-and-mortar insurance agencies still fill an important role. Nobody beats State Farm when it comes to the number of locations nationwide. With over 18,000 locations, you're sure to find a State Farm agent in your area.
State Farm agencies are captive agencies, which means they only sell State Farm policies. However, this doesn't mean you're limited in coverage. State Farm offers policies for nearly every need, making this Illinois-based insurer an excellent choice for auto, home, life, or even business insurance.
With State Farm, you can earn extra discounts for bundling auto with home (or renters) insurance. State Farm life insurance policies can also help cut the cost of auto insurance.
If you're the type of person who appreciates a local agent who knows you by name, put State Farm on your list.
You can also consider Allstate, another insurer with a massive agent network.
Best car insurance for claims handling: Amica
In J.D. Power's 2020 U.S. Auto Claims Satisfaction Study, Amica earned a second-place ranking, falling just beneath NJM Insurance, an NJ-based insurer focused on the northeast.
Serving all states except Hawaii, Amica built its name on customer service and is well known for its coverage extras, particularly for home insurance policies.
The extras carry over to Amica's auto policies as well. The company's Platinum Choice Auto policy brings new car replacement coverage that provides enough money to replace your car if you have a total loss. Accident forgiveness can also help keep costs low, while rewards for good driving can help reduce or even eliminate your deductible.
Compare Insurance Rates
Ensure you are getting the best rate for your insurance. Compare quotes from the top insurance companies.
You'll also get Amica's award-winning claim service. Report a claim online or by phone. There's even an app for that. Amica's dedicated team will walk you through, ensuring your claim is handled promptly and professionally.
Bundle your Amica auto coverage with home, renters, or life insurance to save even more.
Best car insurance for young drivers: GEICO
If you're a young driver or you're adding a young driver to your policy, put GEICO on your shopping list. Auto coverage for young drivers often costs more than for experienced drivers, but GEICO can be more forgiving in regard to rates for newer drivers when compared to some other insurers. The company also offers some additional ways for students to save money.
Full-time students with good grades can save up to 15% with GEICO. The company also offers a discount for completing a driver's education course, so keep the paperwork when your student completes their training. And defensive driving courses can help reduce costs further.
Like other insurers, GEICO also offers a multi-policy discount if you bundle your home and auto insurance. Affordable coverage can be hard to find if you have young drivers. GEICO can help keep insurance costs under control with its rate structure and available discounts.
Best car insurance for military families: USAA
Although USAA targets military members, veterans, and the families of military members or veterans, this insurer has a broader reach than you might realize. USAA also extends membership to the families of existing members. This extra step means many more people may qualify to use USAA insurance and financial services.
USAA routinely outperforms other insurers in customer satisfaction Ratings, such as J.D Power's auto insurance study.
You'll also find bundling opportunities so that you can save money on home insurance, auto insurance, and other insurance types. In addition, USAA offers accident forgiveness, multi-vehicle discounts, and safe driving rewards.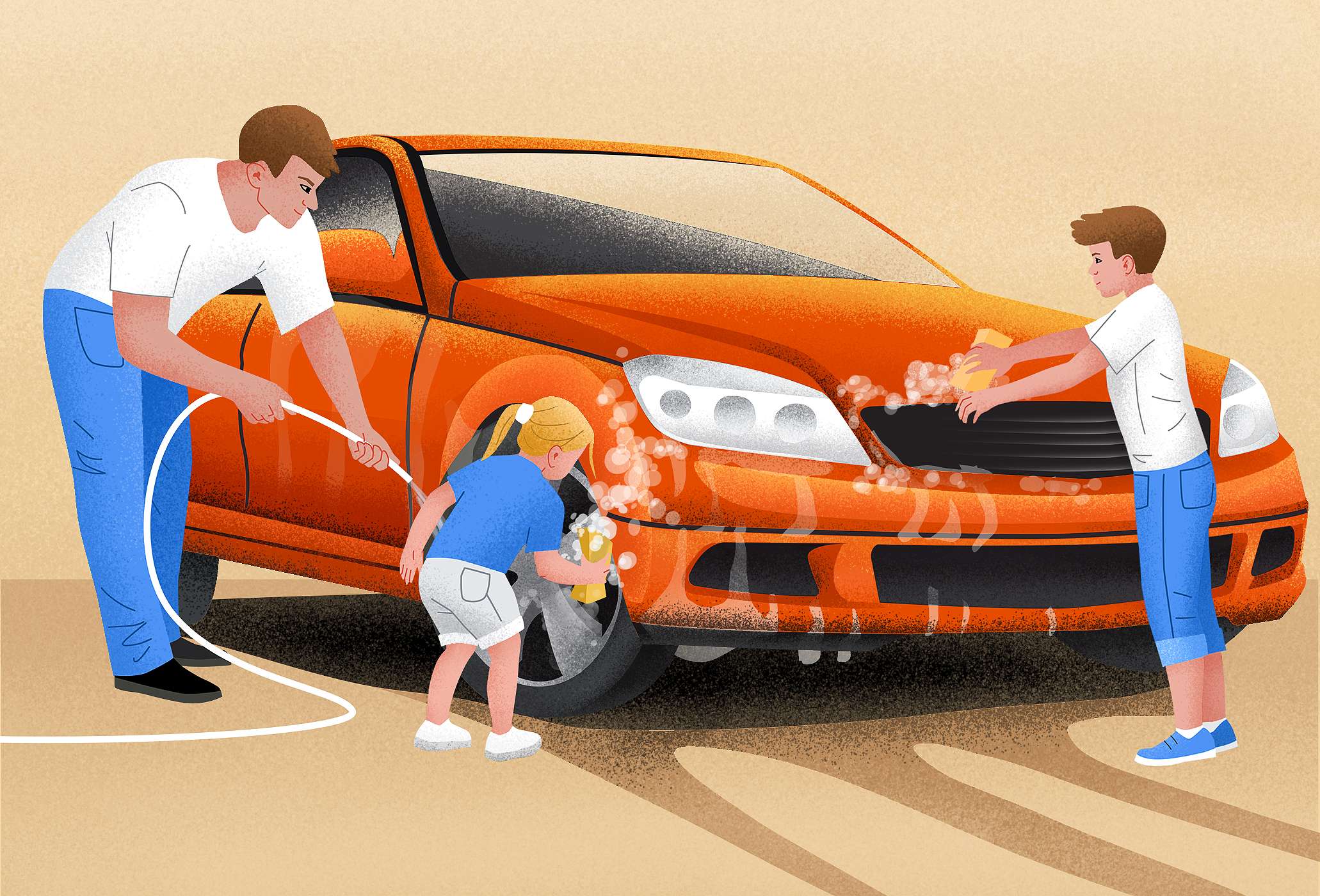 Best car insurance for rideshare and delivery drivers: Progressive
Not too long ago, most insurers didn't cover rideshare (Uber/Lyft) use or delivery use unless you bought a commercial auto insurance policy. And many didn't offer those either. But for rideshare drivers and delivery drivers, a commercial auto policy is more than they need in many cases and may not be a perfect fit for personal use.
With gig work and an independent work lifestyle becoming more common, the industry found ways to adapt. Arguably, Progressive is among the best options if you use your car for personal and business purposes.
Rideshare and delivery companies often offer limited coverage when you have a fare or are carrying products, but this coverage can have gaps. Also, there may not be any coverage during times that you are available to the company but do not have a passenger or any product onboard.
Progressive's options range from a gap-filling add-on that offers complete coverage to specialized policies, such as livery policies.
Whether you're shuttling passengers for Uber or delivering takeout for Doordash, Progressive can help you build the customized policy you need to protect your vehicle and your assets.
Check to see if Progressive offers rideshare or delivery coverage in your state.
Other resources for auto insurance data
If you want to research insurers on your own, the National Association of Insurance Commissioners offers useful articles and coverage explanations. You can also look up information on insurance companies you're considering.
Financial ratings also offer insight into an insurer's health and its ability to pay claims.
National Association of Insurance Commissioners (NAIC)
Each state governs insurance within its borders, but the National Association of Insurance Commissioners (NAIC) gathers information from all 50 states. Specifically, you can look up information on the number of complaints against an insurer.
Context is everything, though. For example, the NAIC might show one insurer as having 5 times as many claims as another insurer. But maybe that insurer also does 5 times as much business for that policy type. Still, the NAIC website can help you find insurers with fewer complaints. It can also help identify those that may merit a bit more research before making a purchase.
Insurance company financial ratings
An insurer's financial ratings reflect its staying power but can also indicate how prepared the company is to handle a large wave of claims. Everyday claims aren't the real concern. But you'll want to choose an insurer that can manage a large number of claims in the event of a disaster that affects thousands or even millions.
The following rating agencies provide independent insurance company financial ratings:
Some rating agencies restrict financial rating data to members only. But many insurers publish their financial ratings. For example, Allstate is rated at A+ (Superior) by A.M. Best and makes that information available.
Choosing the best car insurance for your household
Your auto insurance needs can vary from those of your friends and neighbors. Some of us want the most affordable coverage. Others may need extra features or customization options. Changing insurance companies isn't a complex process. But your choosing coverage wisely is an important step.
Compare rates from several insurance providers before making your choice. You can customize your quotes to include all the coverages you need.
Accidents can be impossible to predict, and the auto coverage we choose is the coverage that governs a claim. Take your time when selecting the best auto insurance policy and options for your household. The right choice can save you thousands.